QMHC eNews – Issue 44
---
Commissioner's viewpoint
Strategic Plan renewal: next steps
Those who took part in consultations in recent months have given us valuable insight for renewing the mental health, alcohol and other drugs strategic plan.
Your input is the bedrock for new directions and a fresh outlook for our mental health, alcohol and other drugs systems in Queensland.
We're taking into account what you've told us, data and evidence for what works, and working with government, non-government and private sector agencies to pinpoint the strategic priorities for Queensland.
Keeping in step with other reforms
With significant reform at the state and national level, it's prudent for Queensland to take stock and align our efforts to those at the national level. On the horizon is the imminent release of the Fifth National Mental Health and Suicide Prevention Plan, while the new National Drug Strategy was released last month.
A person-centred approach
Our vision is to work towards system reform focused on meeting the needs of Queenslanders—where one doesn't need to know how to navigate the back-end machinations and architecture of the system. In short, a system that is seamless in service delivery and continuity of care.
Bringing it together
Shortly we'll publish the key themes from our consultations in a consultation report. By sharing our consultation findings, we aim to unite all stakeholders, inspire linkages, support integration between the system parts, and clearly articulate and identify roles and responsibilities.
Our next steps are:
publish the consultation report in Queensland Mental Health Week, 8-14 October 2017
identify key areas of integration with the Fifth National Mental Health and Suicide Prevention Plan and the new National Drug Strategy
publish the Queensland Mental Health, Alcohol and other Drugs Strategic Plan.
Ivan Frkovic
Mental Health Commissioner
Connect on Linkedin
---
New grant program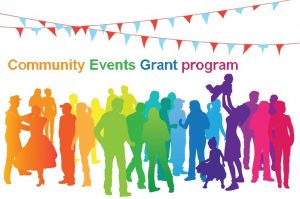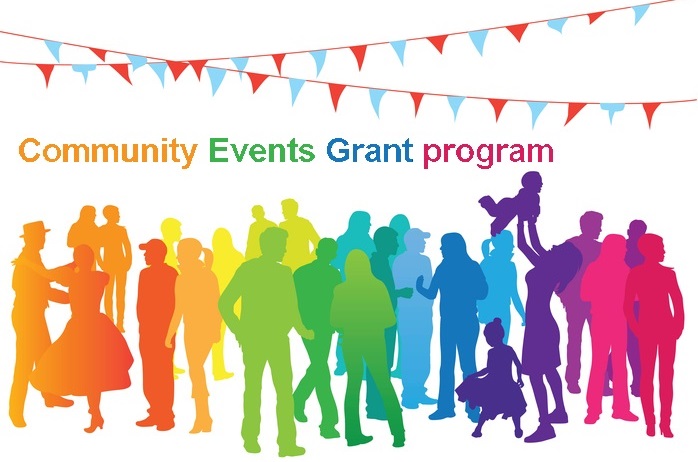 Support for Queensland Mental Health Week events
Are you holding a Queensland Mental Health Week event in your community? Apply for a small grant through our new grants program.
Up to $2,500 is being offered to support local organisations across Queensland hold community mental health awareness events and activities for Queensland Mental Health Week 2017. A total of $85,000 is available.
The grant can be used to cover or contribute to expenses such as venue hire, merchandise, printing or photocopying, refreshments or engaging guest speakers such as people with a lived experience, their families or carers.
The Queensland Alliance for Mental Health is partnering with us to administer the grant program.
Read more about the QMHW Community Event Grants
---
System reform
Renewed focus on physical wellbeing
Physical health is important for everyone, but can be a particular challenge for people experiencing mental illness.
Queenslanders with a mental health problem are twice as likely to be diagnosed with cardiovascular disease and more likely to experience other long-term health problems such as cancer and diabetes. Many of these conditions impact on quality of life and shorten life expectancy.
This is why we have pledged our support to the National Mental Health Commission's Equally Well National Consensus Statement.
Equally Well calls for better collaboration and coordination between governments, professional bodies, social and community services and other leaders in mental health to make the physical health of people living with mental illness a national priority.
Read more in our media release or go to equallywell.org.au
Co-designing the future
On 3 August, Commissioner Ivan Frkovic had the opportunity to spend time with the community of Cairns.
He attended and spoke at a collaborative planning forum hosted by the Cairns and Hinterland Hospital and Health Service in partnership with the Northern Queensland Primary Health Network (PHN) and the Far North Queensland Alliance.
The forum was the first step in exploring ways to work together to deliver high quality mental health, alcohol, tobacco and other drugs services across the Cairns and Hinterland region.
Over 90 people were involved including consumers, carers, service providers and health service staff. They discussed the vision for services in the region and a path forward for co-designing the future.
The forum was a great success and a great first step. We look forward to seeing the progress towards their shared goal of building a nationally recognised regional service together.
Way forward: An indigenous approach to wellbeing
The Way Forward Program is a culturally informed, strengths-focused approach to improving mental health and addictions outcomes for Aboriginal and Torres Strait Islander community members in Brisbane.
We met with the Way Forward team on 8 August and heard firsthand about the great work they are doing for Aboriginal and Torres Strait Islander Queenslanders.
Way Forward's priorities align well with priorities of the Queensland Aboriginal and Torres Strait Islander Social and Emotional Wellbeing Action Plan 2016–18, particularly around cultural capability and service integration.
We look forward to continuing the conversation with Way Forward to inform our reform agenda and the renewal of the Strategic Plan.
---
Community
Wheel of Wellbeing rolls on
A capacity building project to enhance Queenslanders' mental health and wellbeing awareness and knowledge continues to roll out.
The Wheel of Wellbeing (WoW) program helps communities and individuals build skills and raise awareness about improving mental health and wellbeing. It focuses on six key themes of individual mental health and wellbeing: Body, Mind, Spirit, People, Place and Planet.
Through our partnership with Maudsley International, 21 participants undertook WoW Intensive training in July and are implementing WoW principles in their own lives, as well as in their work and community settings. These participants, including personnel from the Department of Education and Training and the Commission-funded Regional Mental Health and Wellbeing Hubs, are being mentored and supported by six people who are training as WoW Advanced Practitioners. Queensland is leading the way with the first ever team of Advanced WoW Practitioners.
Read more in our media release
The flow on effect
The Central Highlands Mental Health and Wellbeing Hubs are spreading wellbeing across the region while helping the community recover from Cyclone Debbie.
Two hub representatives recently gave a Wheel of Wellbeing session in Central Queensland with 160 CentacareCQ staff from across the region (including Mackay, Emerald, Blackwater, Bundaberg, Rockhampton and Gladstone).
Part of the session focused on the WoW theme of Planet, producing potted seedlings that were then donated to a local Police Citizens Youth Club (PCYC) whose grounds had been heavily affected by significant weather events. The donated seedlings will replace the native plants which had been washed away or destroyed.
The PCYC reforested the native plants with the help of some local scout groups as part of their badge requirement. The plants will also benefit a group of disadvantaged youth who participate in the PCYC's program and often camp on the grounds and learn bush craft.
Read more about the Hub initiative
Making an impact
Congratulations, Alison Fairleigh on being awarded the David Horn Memorial Medal by the Rural Doctors Association of Queensland. The prestigious award is tribute to Alison's work in rural and regional mental health.
Based in Townsville, Alison has worked with medical students for a number of years, helping prepare them for life in rural Australia, including caring for their own mental health. Alison is also instrumental to the Northern and Western Queensland Mental Health and Wellbeing Hub, an initiative of the Commission to nurture flourishing, connected and resilient communities.
Farewell Marj Bloor
Marj Bloor, Chief Executive Officer of Arafmi Queensland, has announced her retirement.
Marj has advocated for mental health consumers, carers and families for over 18 years. She has contributed much to the sector and has been a valued partner and stakeholder since our establishment in 2013.
From all of us here at the Commission, thank you Marj. We wish you all the best.
We also offer our congratulations to Gary Bourke, who will be replacing Marj as the new CEO of Arafmi Queensland.
---
Workplace mental health
Leading well
Commissioner Ivan Frkovic joined business leaders to focus on creating mentally healthy workplaces at the Leadingwell Queensland Business Leaders' Breakfast on 7 August.
Guest speakers shared their insights and experiences working with organisations to create mentally healthy workplaces, pointing out that businesses prosper when they are mentally healthy.
Creating a mentally healthy workplace is not just about responding to mental ill health, but also taking steps to promote the positive, and reduce risks of harm for the whole workforce. This begins with creating a positive workplace leadership and culture where people are able to perform at their best and flourish.
Leadingwell Queensland is an exciting new collaboration between the Office of Industrial Relations Queensland, SuperFriend and WorkCover Queensland that seeks to promote thriving, positive and mentally healthy workplaces.
Find free resources for improving mental health in your workplace at www.superfriend.com.au and www.workplacestrategiesformentalhealth.com
---
Alcohol and other drugs
New national strategy to prevent and reduce harm
The Australian Government has released the new National Drug Strategy 2017–2026.
The strategy provides Australia with a long-term framework for preventing and reducing harms associated with alcohol and other drugs. It guides action by governments in partnership with service providers and the community and outlines a national commitment to harm minimisation through the three pillars Demand Reduction, Supply Reduction and Harm Reduction.
The National Drug Strategy's seven priorities for the next 10 years:
Enhance access to services and support
Develop and share data and research, and measure outcomes
Prevent uptake, delay first use and reduce use
Support community engagement in identifying and responding to alcohol and other drug issues
Reduce adverse health, social and economic consequences
Restrict and/or regulate availability
Improve national coordination.
Spotlight on addiction
In the lead up to the Australian Winter School Conference, we partnered with QNADA to co-host an event for senior government and peak body representatives to raise awareness around alcohol and other drug addiction.
The event gave stakeholders an opportunity to hear from Dr Marc Lewis, a developmental neuroscientist, about his theory on addiction and recovery.
In his speech, Dr Lewis covered the findings of his book, The Biology of Desire: Why Addiction is Not a Disease. The book has stirred controversy among people addicted to alcohol and other drugs, their families, addiction researchers, and treatment providers.
Dr Lewis' theory is based on the idea that people who are dependent on alcohol and other drugs do not have a choice about whether to use. He highlights that the 'just say no' approach reinforces stigma. He also suggests that addiction is not a disease of the brain over which people have no control.
Instead Dr Lewis argues that alcohol and other drug use, at a certain point, changes the way our brains work and are rewired to continue use. There is little control of this 'desire' to seek out and use the drug but there is hope. Dr Lewis argues that brains can be rewired and recovery is possible.
While not accepted by all addiction specialists, his studies and theories, challenge the mainstream approach to alcohol and other drug rehabilitation and recovery.
One client, many stories
Some people who experience problematic alcohol and other drug use need and access multiple services across a range of sectors including health, education, employment and housing. Navigating this range of services can be a significant challenge for many.
This was the focus of our Executive Director's address to the Australian Winter School Conference on 27 July. In her presentation One client, many stories, Carmel Ybarlucea talked about how service integration across a wide range of sectors can better meet the complex needs of the many people accessing these services.
She said this is a shared responsibility and we must all work towards a shared goal, focusing on the client's needs.
We have focused research on service integration and how to make it a reality. CheckUP undertook a service integration and referral mapping analysis for the Commission, which sought the views of frontline service providers.
Carmel asked the conference to consider how the service system should arrange itself to meet the needs of clients and how we can better share information between services while respecting privacy.
New research is underway, this time focusing on the experiences of people who access services. We expect the findings to be available in 2018.
A national approach to FASD
Have your say on the development of the National FASD Strategy 2018–2028.
The Australian Government Department of Health has commenced consultations to inform a national approach on strategies that target the reduction of alcohol related harms relating to FASD, reducing the prevalence of FASD in Australia and provide advice and linkages on the support which is available for those affected by the disorder.
The objectives of the strategy are to:
strengthen efforts and address the whole-of-life impacts of FASD
address the whole-of-population issues
support collaborative cross sectoral approaches required to prevent FASD in Australia
provide information and support those living with and affected by the disorder.
Make a written submission
---
Suicide prevention
Challenges, achievements, opportunities
Congratulations to Suicide Prevention Australia for an enjoyable and thought-provoking few days at the 2017 National Suicide Prevention Conference.
Congratulations also to Advisory Council member Kerrie Keepa on being awarded the first ever Local Hero Award of the LiFE Awards for Excellence in Suicide Prevention in recognition of her immense compassion and dedication.
Mental Health Commissioner Ivan Frkovic had the opportunity to open the conference on behalf of the Minister for Health and Minister for Ambulance Services.
In his opening speech, Ivan reflected on the current challenges, achievements and opportunities to preventing suicide. He noted that above all we must work together—across jurisdictions and sectors— to make the biggest impact and ultimately, to save lives.
Supporting Queenslanders
We are proud to have supported eight Queenslanders to attend the 2017 National Suicide Prevention Conference.
People with lived experience of suicide have a vital and unique contribution to make to the design and development of services, programs and strategies aimed at preventing suicide.
The bursary recipients came from across Queensland and represented a broad range of perspectives:
Alton Budd – Board Director, Ethnic Communities Council of Queensland and founder the Australian South Sea Islander Research Association.
Mike Iafeta – founder and full-time volunteer with Koha Shed Australia which provides emergency accommodation for people experiencing homelessness or domestic violence.
Matt Fairhurst – Aboriginal Health Worker and founder of Heal'n'Grow program.
Tara Kaue – Program Officer with Headspace Inala for the UHELP program for young Aboriginal and Torres Strait peoples (social and emotional wellbeing and suicide prevention program).
Parker Forbes – Manager, Healthy Communities Program, Queensland Aids Council, currently working on a collaborative project with Open Doors Youth Service.
Tracey Gale – mental health consumer, Lived Experience Speakers Bureau speaker, involved with the Central Queensland, Wide Bay and Sunshine Coast PHN Mental Health Collaborative Group.
Glenis Grogan – National Empowerment Project Coordinator at Ngoonbi Community Services Indigenous Corporation, Kuranda. Glenis is also a public officer of the Western Yalanji Aboriginal Corporation Registered Native Title Prescribed Body Corporate and Chairperson of Mona Mona Bulmba Aboriginal Corporation.
Helen Bender – campaigner for the mental health of rural workers, communities and farmers.
WSPD in Queensland
The theme of this year's World Suicide Prevention Day (10 September) is Take a minute, change a life.
Everyone can play a role in preventing suicide and share responsibility in supporting those at risk, their families and communities.
A number of events are planned to mark WSPD in Queensland, including:
Download the:
Browse more events at wspd.org.au
Follow on #wspd
---
Lived experience
Patient rights and support
Resources to help patients, their families, carers and support people understand the Mental Health Act 2016 are available from Queensland Health.
The Statement of Rights outlines important information about patient rights under the Act, covering topics such as decision-making, least restrictive practices, complaints and second opinions.
Access downloadable factsheets, guides, forms and checklists from the Queensland Health website
---
Sector News
Social and emotional wellbeing: A whole-of-government approach
Don't miss our Executive Director, Carmel Ybarlucea, at the 18th International Mental Health Conference (21-23 August 2017).
Carmel will be presenting on the Queensland Government's approach to improving the social and emotional wellbeing of Aboriginal and Torres Strait Islander individuals, families and communities. Her presentation will cover the Queensland Aboriginal and Torres Strait Islander Social and Emotional Wellbeing Action Plan 2016–18 and highlight some of the innovative projects currently underway by a range of agencies.
We are a proud gold sponsor of this year's conference, which will examine a range of issues from the perspective of Primary Interventions, Promoting Recovery, Prevention and the latest Policy Initiatives.
View the full program and register on the conference website
Grants
Resources
Events
Surveys
Research investigating factors involved in suicidal behaviours – The Australian Institute for Suicide Research and Prevention is conducting a survey to investigate what factors may influence suicidal behaviour in people with depression, in order to better identify and treat those at risk of suicide. The researchers are looking for a range of people to participate, including those with no history of mental health issues, as well as those who have experienced depression or suicidal ideation and attempts.

Last updated 11 August 2017
---