Workplace mental health
---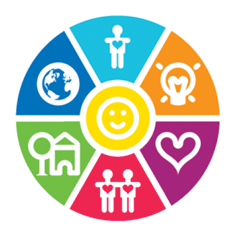 Work and mental health is one of several priorities Mental Health Commissioners around Australia agreed to collaborate on when they met in 2013. It forms a key part of the Sydney Declaration, which outlines opportunities to support and drive a range of shared commitments.
The topic of workplace well-being has growing relevance with people who experience more positive emotions at work demonstrating better performance, less absenteeism and more positive relationships with colleagues.
Over recent years the United Kingdom has led innovative policy and program development for building individual and community mental well-being.
On 28 and 29 January 2014 the Queensland Mental Health Commission hosted seminars with leading UK expert, Mr Tony Coggins, Head of Mental Health Promotion, South London and Maudsley NHS Foundation Trust Population Mental Health Lead.
Useful resources and presentations from the seminars are available here:
For more information on workplace well-being and the work undertaken in the UK, visit the Maudsley International website.

Last updated 6 August 2015
---