Meet your new Mental Health Commissioner!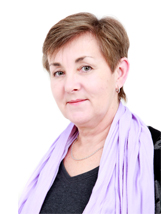 I am delighted to be coming back to Queensland after many years living in Western Australia.
It really is an honour to be given this opportunity. It is an honour because I appreciate the expectations that are vested in these Commissions – expectations of people living with mental illness and substance misuse, their families and carers, the professionals who work with them and many others in the ommunity. These expectations are daunting, but understandable.
I have spent the last three years in the Mental Health Commission in Western Australia, from its inception in March 2010. This follows experience across a wide range of public sector agencies since I retired from eaching in the mid-80s when my children were young. I am sure the people of Queensland will be no less forthcoming than those I have worked with over the last three years.
The most valuable lesson I have learnt, is that while there is a common commitment among all stakeholders that we need to improve services to cater more for individual circumstances and aspirations, there is not consensus on how best this should be done.
Our role will be to leverage the talent and wisdom that exists across the length and breadth of this State; this includes both the wisdom of life experience and the wisdom of professional expertise. In striving to do this, our main challenge will be to put in place structures and processes to ensure our collective impact is second to none.
Much has already been captured in earlier plans and in the wide ranging consultations while the establishment of this Commission has been debated.
My immediate priorities will be to establish the Queensland Mental Health and Drug Advisory Council and put a communication strategy in place so that we can continue to consult purposefully in developing the Strategic Plan that the Government expects within 12 months.
I look forward to sending you further updates about our progress after I formally commence in my role on 1 July 2013.
Lesley van Schoubroeck
Commissioner for Mental Health (from 1 July 2013)
---
Stay informed
Read the Minister for Health's media release about the appointment of Dr van Schoubroeck as Queensland's first Commissioner for Mental Health.
You can keep up to date on what's happening with the establishment of the Queensland Mental Health Commission by subscribing to receive updates. Email qmhc@health.qld.gov.au to sign up.
We look forward to bringing you more news about the establishment of the QMHC soon!