Strategic plan update — What you told us
Since July, the QMHC has met with more than 650 individual and groups and received many letters and written submissions that will help to shape the future direction for mental health and substance misuse in Queensland.
Some of the key outcomes from our initial consultations are:
We need to put people first and develop outcomes for a better life.
We need a stronger focus on outcomes that improve the overall mental health and wellbeing of the community.
The voices of Aboriginal and Torres Strait Islander people need to be heard at all levels and solutions found to improve their mental health and wellbeing.
More attention needs to be given to how state-wide services are supported in a devolved system.
A better life means:
preventing mental illness and substance misuse
fewer people contemplating suicide
high quality services as close to home as possible
people with mental illness and substance misuse are treated with respect and dignity in education, work and community activities.
Listen to the Commissioner reflect on the initial outcomes of the consultation and what to expect in 2014.
---
 Commissioner visits Yarrabah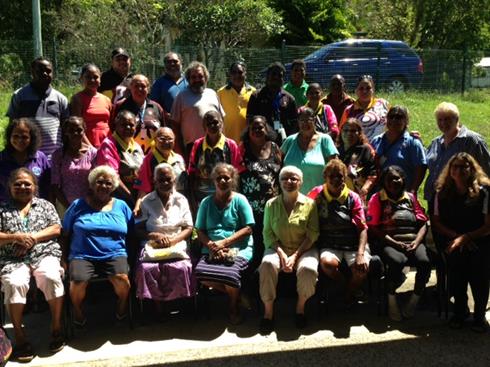 We were privileged to be invited to the Yarrabah community to meet with individuals, families and the community. We discussed their ideas and views about what "better" might look like from a community perspective in relation to Aboriginal and Torres Strait Islander social emotional wellbeing, mental health and alcohol and other drugs. These views are central to our work and to date have been critical in informing one of our main pieces of work, the development of the Queensland Mental Health and Drug Strategic Plan.
Thanks to Sandi Taylor and Cassandra Boyd, Regional SEWB Workforce Coordinators (FNQ) Queensland Aboriginal and Islander Health Council; Gindaja Treatment & Healing Indigenous Corporation and Gurriny Yealamucka Health Services for their support and assistance in organising the consultation sessions with the local community.
---
Wanted: a carer to represent Queensland nationally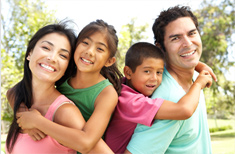 Mental health carers from a wide range of personal, professional and cultural backgrounds are encouraged to apply for the position of Queensland Carer Representative on the National Mental Health Consumer and Carer Forum (NMHCCF).
For more information about the role, including the position description and selection criteria, as well as how to apply, go to the QMHC Carer support.
Applications close 5:00pm Monday 13 January 2014.
---
Movember funding opportunities
The Movember Foundation is seeking proposals from organisations that wish to collaboratively develop new mental health projects. The projects will have a specific focus on prevention, early intervention and stigma reduction. For more information, visit QMHC latest news.
---
National report card welcomed
The National Mental Health Commission has released its second National Report Card on Mental Health and Suicide Prevention. The report was welcomed by Queensland's Mental Health Commissioner.
Read the Commissioner's media release or visit the National Mental Health Commission's website for more information.
---
Seeking mental health leaders
Are you an existing leader or advocate in mental health? Would you like to participate in a mentoring and leadership development program? The National Mental Health Commission is seeking nominations of Australians with a lived experience of mental health issues. For more information, visit QMHC latest news.
---
QMHC in the media
You can now read the Commissioner's latest media statements and listen to selected interviews from the QMHC website.