Professor Harvey Whiteford chairs Queensland Mental Health and Drug Advisory Council

International mental health expert Professor Harvey Whiteford has been appointed for a three year term as the inaugural Chairperson of the Queensland Mental Health and Drug Advisory Council.
Queensland Mental Health Commissioner Dr Lesley van Schoubroeck said Professor Whiteford would advocate for all Queenslanders affected by mental illness or substance misuse.
For more information read the Commissioner's announcement of Professor Whiteford's appointment.
---
Enthusiastic response to become part of Advisory Council
Applications for membership of the Queensland Mental Health and Drug Advisory Council have closed with 144 applications received.
The Commission has begun the process of assessing applications and an announcement is expected later this year.
---
Focus on the future
During September the Queensland Mental Health Commission hosted forums across Queensland to inform development of a strategic plan for mental health and drug and alcohol reform.
The Commission will also meet with specific groups to seek their input, including consumers, carers and families through consultation coordinated by Queensland Voice. Further consultation will be undertaken in rural and regional areas in early 2014.
If you missed out on attending a forum you can still have your say through an online survey.
You can also read a range of issue papers written by people with personal experience or professional expertise.
---
Do you have a story to tell?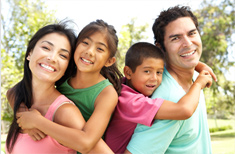 Portraits in Blue is a social research project that aims to collect 5000 stories of people who have or are experiencing depression, their friends, carers, supporters and service providers.
If you have a real story of depression, share it with Portraits in Blue before April 2014.
---