Commissioner's viewpoint
Welcome Steven Miles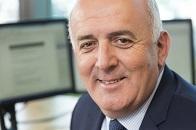 I would like to offer a warm welcome to the new Minister for Health and Minster for Ambulance Services, Steven Miles MP. I'm looking forward to working with our new Minister to further Queensland's reform agenda for the mental health, alcohol and other drug system.
A vote of thanks to our former minister, Cameron Dick MP is also in order. Cameron is now Minister for State Development, Manufacturing, Infrastructure and Planning. He has been—and I expect, will remain—a strong advocate for mental health and AOD in government. 
Strategic plan
Since the release of the Your voice, one vision consultation report in October, we have been busy formulating a new plan.
The consultation report was an important milestone as it brought together evidence, expert opinion and the wisdom of people with lived experience, their families and carers. It is a solid base from which to build the new strategic plan.
The question that drives me, that is foremost in my mind with every decision we make around the plan is simply this: what will make a meaningful difference? This has been the guiding principle behind crafting a focused, achievable agenda with clear, actionable priorities.
Your guidance throughout has been vital, and we intend to hold further consultation in 2018 so we can test our assumptions and thinking with you.
Your views and support remain critical to our collective success. We must stand together—government, non-government, community, consumers and carers—because no one can drive real, long-lasting system change by standing alone.
I look forward to your continued support along the journey in 2018.
Have a safe and happy holiday season.
Ivan Frkovic
Queensland Mental Health Commissioner
Connect with me on LinkedIn
Connect with the Commission on Linkedin
Take care of family, friends and colleagues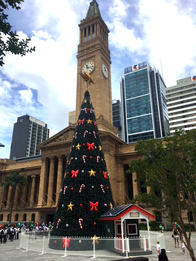 The holiday season is meant to be about good times spent with those we care about, but for many it is also a challenging time. 
If you or someone you care about is struggling with depression or anxiety, there are many great support services available to help you through the season.
System reform
New workforce centre for child mental health
The National Workforce Centre for Child Mental Health, led by Emerging Minds, has been established to identify, assess and support children at risk. Based on evidence that indicates the best way to support infant and child mental health is through early intervention and prevention, the centre will provide online and on-the-ground support and resources to clinical and non-clinical professionals.
Learn more about the National Workforce Centre for Child Mental Health.
In the community
Kids Helpline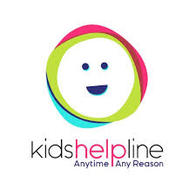 Since its launch more than 26 years ago, Kids Helpline has answered more than 7.5 million calls. The service has just launched a new website, aimed at making the help-seeking journey easier for kids, teens, young adults, parents and schools.
Less can be more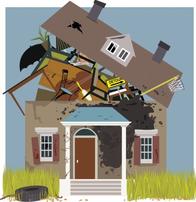 Home is more than a roof over your head, and homelessness is more than a lack of accommodation.
This quote hints at the complexity of compulsive hoarding, a recognised mental illness that can contribute to homelessness, ill-health and social isolation.
The Greater Brisbane Hoarding and Squalor Strategies Group is made up of local, state and community agencies that work together to address the diverse issues arising from this condition.
The power of the initiative lies in the collaboration between service providers, while also tapping into national and international expertise to support people who find themselves in this circumstance.
It's a model that is clearly working to address the risk of housing insecurity and homelessness in South-East Queensland, with the group's website giving advice to consumers, family and carers and support services. 
Read more about Greater Brisbane Hoarding and Squalor Strategies Group.
Changing the Game: 30 Years of Drug and Alcohol Research
The National Drug and Alcohol Research Centre has released a report looking back at 30 years of drug and alcohol research in Australia.
The report takes a decade-by-decade look at the social and political context which drove Australia's research programs, coming to rest at the challenges that still lie ahead—to ensure the health and wellbeing of the community and to translate research into policy and clinical practice that reduces the burden of disease.
Read Changing the Game: 30 Years of Drug and Alcohol Research.
Grants supporting the community
Results from the projects funded through the Commission's Stronger Community Mental Health and Wellbeing Grant Program show the grants are making a positive impact in communities across Queensland. This month we focus on a project that explores key social issues many of our children and teenagers face.
Love drunk
It's a fraught journey from childhood into adulthood for many of us. Add to the mix binge drinking, partying, family violence, social media, and the complexities of friendship, and it's no wonder many of our youth struggle.
With funding through the Commission's grant program, arts company Phunktional was able to take its theatre production Love Drunk to Far North Queensland. Through a series of performances and workshops, young people from Aboriginal and Torres Strait Island and culturally and linguistically diverse backgrounds learnt more about how to make safe life-choices and how to get assistance.
The school performances—reaching more than 1400 students from 11 schools—and two community performances provided opportunities for young people to talk with their teachers and local health professionals in a safe and supported way.
The grant funding also helped deliver workshops on respectful relationships and dance. Given some youth find it challenging to talk about risk-taking behaviours, the dance workshops encourage active participation to help reduce feelings of isolation and improve mental and physical health and wellbeing.
To ensure genuine community engagement, representatives from local community, health, legal and education organisations and Indigenous Elders came together to guide project planning and delivery.
See Love Drunk on tour in Moree.
Advisory Council
The Queensland Mental Health and Drug Advisory Council is hitting the road in 2018. As part of a commitment to better engage with and understand the needs of regional Queenslanders, the Queensland Mental Health and Drug Advisory Council will hold some meetings in regional centres. 
The regional locations for meetings will be announced in 2018. The dates for next year's meetings and the council's November communique are now available.
Sector News
Sector grants
The Queensland Council of Social Service (QCOSS) maintains a comprehensive list of grants available to community and social service organisations on its website.
Visit the Queensland Council of Social Service.
Screening for problem gambling
Lives Lived Well has released a new short online course, Screening for Problem Gambling. 
Research indicates that 58 per cent of problem gamblers also have an alcohol or other drugs issue, and 38 per cent will have a mental health condition.
This free training is aimed at supporting clinicians and counsellors and can be done online or with a facilitator delivering a 90-minute workshop.
Resources
Is it okay to ignore Christmas? Join the Sane Forum discussion—19 December.
Inclusive communication—The language we use matters, and thanks to EMR Alliance resources and workshops have been developed to help service providers ensure they use language that makes people feel welcomed, valued and understood. 
Events
ICMH 2018—29–30 January: 20th International Conference on Mental Health aims to bring together leading academic scientists, researchers and research scholars to exchange and share their experiences and research results on all aspects of Mental Health.
The Queensland Mental Health Commission office will be closed from 23 December 2017 and will re-open on 2 January 2018. Take care ...