Strategic Plan renewal
---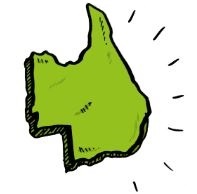 Reform across many sectors has commenced since the release of the whole-of-government Queensland Mental Health, Drug and Alcohol Strategic Plan 2014-2019 (Strategic Plan).
To ensure our efforts complement these reforms, and continue to make progress towards achieving better outcomes, the Commission commenced reviewing the Strategic Plan in February 2017.
Consultation
Through forums and responses to discussion papers, we have heard from over 250 people across the state.
We engaged with people with lived experience, their families, carers and support people as well as front-line providers at forums held in Cairns, Townsville, Mount Isa, Rockhampton, Brisbane, Logan, Ipswich and Toowoomba.
People attending the forums and responding to discussion papers shared with us what they believe will make a difference in improving mental health and wellbeing of all Queenslanders and to prevent and reduce the impact of mental illness, problematic alcohol and other drug use and suicide.
We heard, not only about things that need to change, but some examples of what works.
The formal submission process has now closed but you can still share your views on the Strategic Plan by contacting us.
Our next steps
We will be drawing together the wealth of information and experience shared with us into a consultation report. The report will be released during Queensland Mental Health Week, between 8 and 14 October 2017.
It will be an important foundation to future reform in Queensland and our continuing discussions with government, non-government and the private sector.
Updating Action Plans
In partnership with a wide range of stakeholders, we developed whole-of-government Action Plans. Each action plan, approved by the Queensland Government, provides a policy framework and specific actions to achieve better outcomes.
As part of the Strategic Plan renewal we will also update three Action Plans, which were released in 2015:
The Commission will commence updating the Rural and Remote Plan and Queensland Aboriginal and Torres Strait Islander Plan in 2018.

Last updated 21 August 2017
---